Tequila
Excepcional
Chinaco Tequila has more than 50 years of tradition. It is the only tequila produced in the mexican state of Tamaulipas and the first premium tequila to become available in the US back in 1983 which changed the history of tequila in America forever.
Our
Products
Chinaco's distillery, La Gonzaleña, is a family owned and operated business that can be traced back to the times of General Manuel Gonzalez, President of Mexico 1880-1884 and hero of the Cinco de Mayo battle. The general's family has the honor of continuing to produce Chinaco Tequila in its three expressions Blanco, Reposado and Añejo, always under the banner of excellence in quality and tradition. At Chinaco we make production a labor of love and pride, that results in a superior tequila like any other.
Tequila
Blanco
Chinaco Blanco is distinguished by its 100% agave taste. Bottled within five days of distillation, this tequila has a remarkably fresh, clean taste that's perfect for sipping neat, making premium margaritas or exquisite cocktails. Pristinely clear, Chinaco Blanco offers a bouquet of pear, quince, dill and lime, tinged with aloe. It's clean, smooth, fresh and bright on the palate, with exceptional depth and balance, followed by a smooth, long, lingering finish.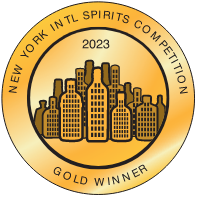 Tequila
Reposado
Aged for 11 months in 35 year old French and English white oak scotch barrels which impart a gentle, woody character to the spirit. This tequila mixes beautifully, but also stands proudly on its own. A golden light amber color, Chinaco Reposado has a generous nose of citrus zest, peach and apple, hinting of dill and quince. Clean, fresh flavors carry through on the palate, with full depth and balance, capped by a medium-long, lingering, fruity, spicy finish.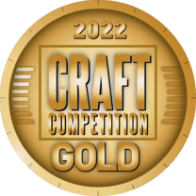 Tequila
Añejo
Aged for 30 months in 35 year old French and English white oak scotch barrels, as well as American bourbon barrels. The result is a remarkably smooth and rich complexity that is to be savored like a fine cognac. Offers subtle aromas of pear, wildflowers, vanilla, smoke and baked apple, edged with papaya and mango. The flavors are rich and complex, with exceptional depth, balance and style, ending in a luscious, spicy, smoky finish.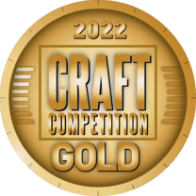 Tequila
Añejo
50th Anniversary
Limited Edition
Special Limited Edition, with only 600 bottles produced for Mexico and U.S.A. Lot 89 is the last Tequila produced by our founder, Don Guillermo González Diaz Lombardo, in the mid-nineties. This magnificent Tequila was made with the best agaves from the family estate and later aged in his favorite barrels and stored in glass containers for more than 20 years for a special commemoration. This Limited Edition is a 'blend' of one-third of Lot 89 and two-thirds of the best Añejo that we have produced in the last two decades, with the same origins and processes that our founder established more than 50 years ago. Resulting in an Exceptional Añejo!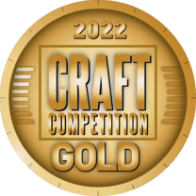 Our
Origins
Chinacos were independent landowners during the 18th and 19th centuries who, out of necessity, became legendary fighters. The Chinaco warriors tirelessly defended Mexico during both the Reform War and the French Intervention in the mid-1800s. They were revered by the people of Mexico, feared by those they faced bravely, and renowned for their heroic feats. Their leader, General Manuel Gonzalez was a fierce fighter, a skillful strategist, and a true leader of the people. The history of Tequilera La Gonzaleña, home of Chinaco Tequila, begins in 1856 when General Gonzalez, acquired lands in the Mexican State of Tamaulipas, in the region of his ancestral family seat.
Tamaulipas
Tequila
Chinaco
Jalisco
Most other
Tequilas
Chinaco
Terroir
Tequila is an Appelation of Origin spirit meaning, it can only be legally produced in five Mexican States which are Jalisco, Nayarit, Guanajuato, Michoacán, and Tamaulipas (only Chinaco). Each state's terroir influences the flavors and textural nuances of their tequila productions. Tequila is considered amongst the most complex spirits in the world. Practicing sustainability, Tequilera La Gonzaleña plants over 60,000 agaves annually at the family ranch, El Rosillo. This, along with sourcing from a few other local Tamaulipas farms, guarantees its supply of agaves. An unheard of practice today, the newly planted saplings are from the same mother plants from the same region ensuring unparalleled consistency and quality.
The flavors of handcrafted tequilas are affected by a wide variety of factors:
The
Region
Soil type, geography including elevation, sun exposure and microclimate.
The
Agave
Origin, cultivation, age and maturity.
The
Process
Agave sugar extraction, fermentation, distillation and aging.
Featured in
"Jonah Flicker's "THE BEST TEQUILA BRANDS TO DRINK NOW", in:
July 2022
"No. 1
of 10 most Influential spirits Brands of the Past 25 years."
-WINE & SPIRITS MAGAZINE